QUALLOFIL® BLUE: STOP OCEAN PLASTIC
| | |
| --- | --- |
| THE FEEL-GOOD FIBRES | |
DACRON® Quallofil® Blue is the eco-friendly choice in our successful DACRON® product range of filling fibres for furniture cushions.
Quallofil® Blue is a new polyester fibre for sustainable sofa cushions. The filling fibre is made using 50% recycled plastic from Plastic Bank, globally recognised as one of the leading solutions to stop ocean plastic, whilst helping people living in poverty to build a better future.
Plastic waste is collected before it enters the oceans and rivers in regions that do not have efficient and formal waste or recycling systems. The collected plastic is than washed, crushed and dried, becoming strictly controlled PET flakes. This is used by ADVANSA in a 50% blend as a valuable raw material in the manufacture of polyester filling fibres.
High technology Quallofil® Blue cushions will last a long time and maintain its original appearance. Cushion filling has been scientifically developed to give firm, controlled support.
ADVANSA fibres are also GRS independently certified and audited for traceability.
DACRON® Quallofil® Blue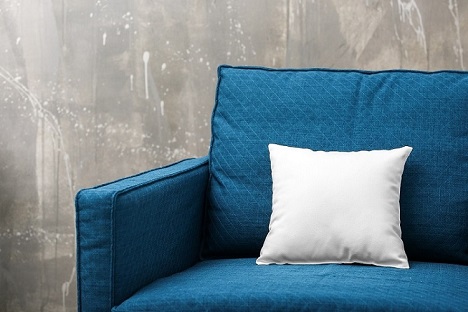 MAIN ATTRIBUTES