What is DACRON® Quallofil® Fusion

DACRON® Quallofil® Fusion is the latest innovative choice in our successful DACRON® product range of filling fibres for furniture cushions.
QUALLOFIL® FUSION is the result of a two year R&D programme, built on ADVANSA's heritage of DuPont technology.
The properties of 2 new high-tech polyester fibres are combined in the same filling to provide a new level of comfort and long term durability for furniture cushions
Engineered with the user in mind, Quallofil® Fusion fibre fillings are designed for comfort and long term durability.
Thanks to the fusion of 3-dimensional spiral crimp design and 4 hole fibres DACRON® Quallofil® Fusion springs back to its original shape and feel, resulting in outstanding performance, exceeding currently available products. Each fibre gives excellent support year after year. Cushions filled with DACRON® Quallofil® Fusion are the perfect choice, designed to combine the comfort of fibrefill with the durability of foam.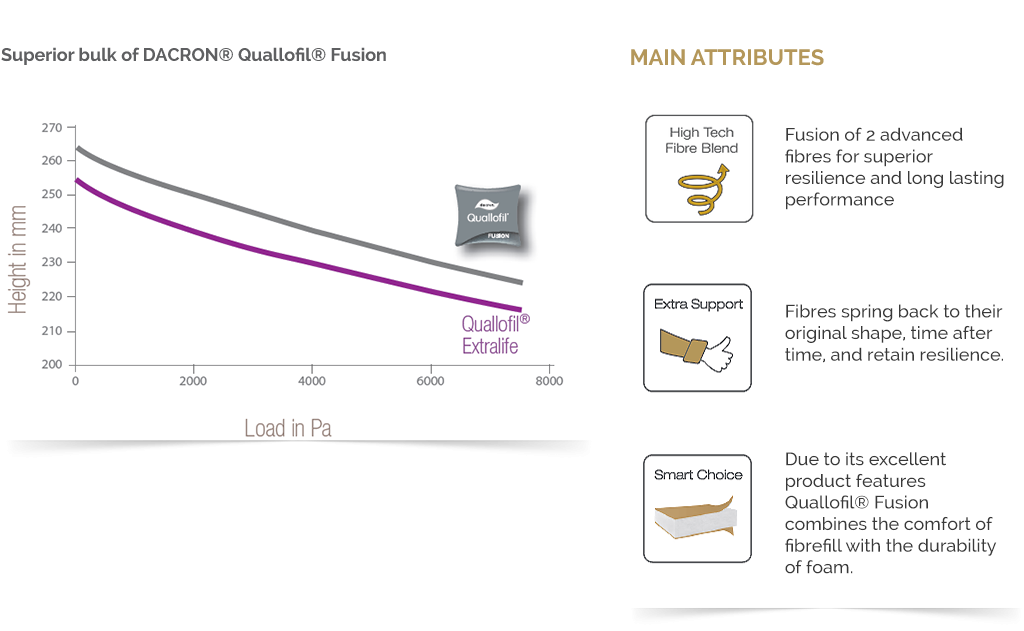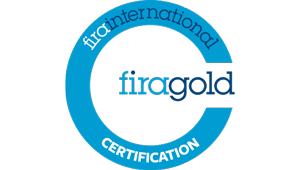 DACRON® Quallofil® Fusion has been awarded by the prestigious FIRA GOLD product certification
FIRA GOLD Certification is industry recognized as a mark of excellence for furniture. The products have been assessed and audited by industry experts, are fit for purpose and meet, or exceed, all the necessary and latest standards. The quality of the products will be maintained through the ongoing independent third party audit and retest programme.